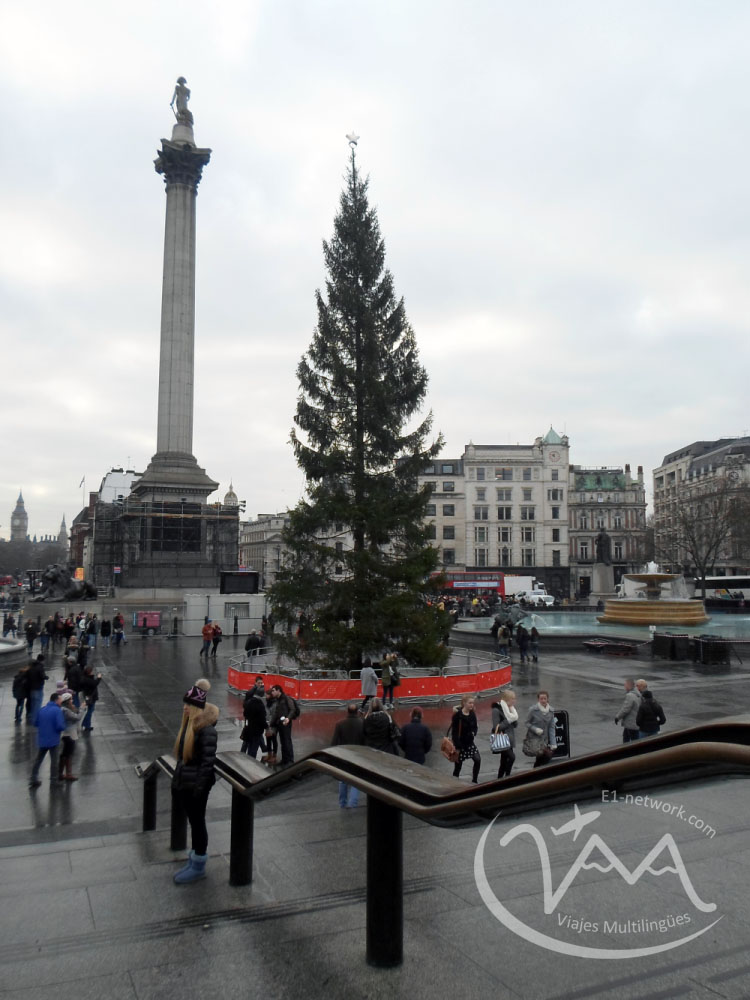 Trafalgar square is a public area in the Charing Cross quarter in London and home to Nelson's column, sided by fountains and escorted by bronze lions,. They were made from bronze melted down from the cannons of the seized French and Spanish ships. Trafalgar square, erected in 1805, includes a central area with three roadways and a terrace, facing
National Gallery.
At National Gallery you can enjoy art, music, weekly events, drink a warming coffee or eat snack in Central London. The admission is free.
Trafalgar square is a popular place for contemporary art exhibitions, political demonstrations, and gatherings take place here. You'll find the biggest Christmas tree in London, a gift from the city of Oslo, Norway
Leaving Trafalgar Square, walk along Whitehall road where
The White Palace.
originally lay, home to the British monarchs till it was completely destroyed by fire in 1622.
The Banqueting House, is the only remaining part of the former palace.

Walking down, you'll see The Cenatoph, a monument erected to honor the British citizens who died during wartime. Opposite that memorial you'll see Downing street, official residence of the First Lord of the Treasury and the Second Lord of the Treasury.
Leave a comment